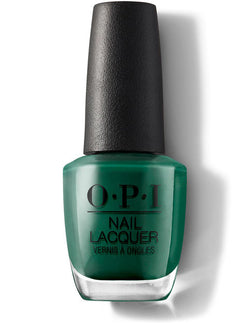 muscabeauty
OPI LACQUER- STAY OFF THE LAWN!!
Nail lacquer is the original nail polish formula that reinvented quality nail color, your top choice if you enjoy updating your manicure weekly.
Staying on the sidewalk is easy when you wear this deep emerald green nail polish shade.
Respect the greenery in this dark green shade.
Made in the USA.