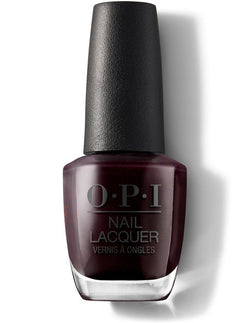 muscabeauty
OPI LACQUER- MIDNIGHT IN MOSCOW
Nail lacquer is the original nail polish formula that reinvented quality nail color, your top choice if you enjoy updating your manicure weekly.
This stunning almost-black cherry nail polish shade evokes midnight shadows.
The shimmer of snow falling in the dark is captured perfectly in this deep maroon.
Made in the USA.