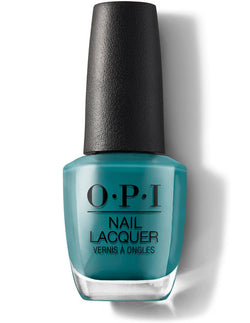 muscabeauty
OPI LACQUER- IS THAT A SPEAR IN YOUR POCKET?
Nail lacquer is the original nail polish formula that reinvented quality nail color, your top choice if you enjoy updating your manicure weekly.
A deep, vibrant teal to dress up or down.
Crème coverage for depth and shine.
Made in the USA.