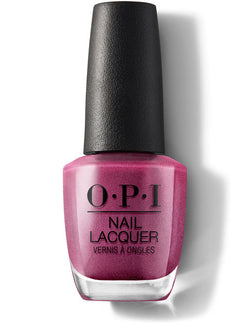 muscabeauty
OPI LACQUER- A-ROSE AT DAWN...BROKE BY NOON
Nail lacquer is the original nail polish formula that reinvented quality nail color, your top choice if you enjoy updating your manicure weekly.
Don't bet against the house, unless you're wearing this pretty bright pink nail polish shade.
This shimmery rose shade is bright enough to distract from the aces up your sleeve.
Made in the USA.