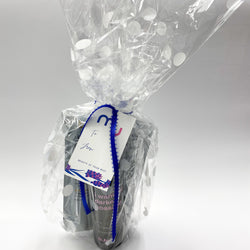 muscabeauty
b.tan - b.tan i want the darkest tan possible and tan mitt gift set
i want the darkest tan possible
1 hour dark tan mousse. when you're ready to come over to the dark side.
let's cut to the chase, we know you want to b.tanned. We know you want to look hot...ready for those insta selfies. so we won't waffle about the amazing dark results; the name pretty much says it all. just use this product and have an awesome 'DARK' tan instantly. simple.
vegan friendly. paraben free. no gross tan smell. no added nasties.
200 ml | 6.7 fl oz
+
i don't want tan on my hands.
OSFA
a tan mitt that helps create the most awesome tan in the world, without the nasty tan hands.
no excuses! use this mitt when applying your tan. it will stop your hands looking like you have pigged out on doritos, while helping you get that awesome dark tan!